Compostable Food Waste Bags and Bins
We are a NZ owned and operated company, delivering innovative compostable solutions, along with bin systems. Our compostable film products are made from corn starch and are plastic free. Turn your organic waste back to the earth, where it originated. Easy to use, compostable alternatives to plastic - for the everyday family. We also supply many businesses and large corporates who are on their journey to becoming more sustainable.
We truly believe that every bit counts and composting is a better way forward for NZ.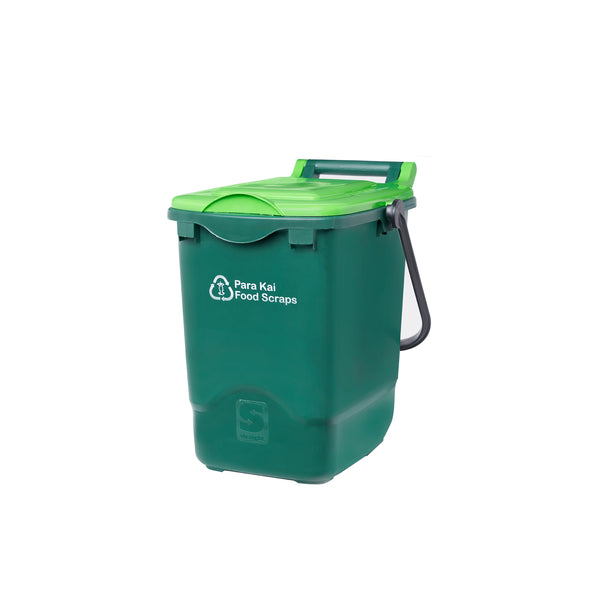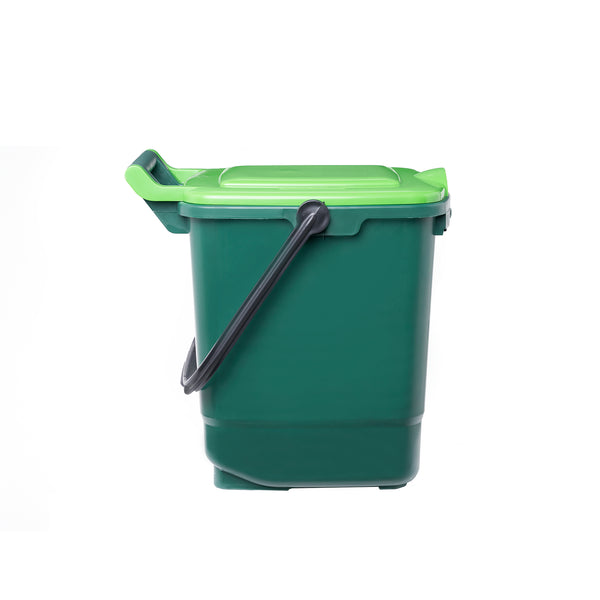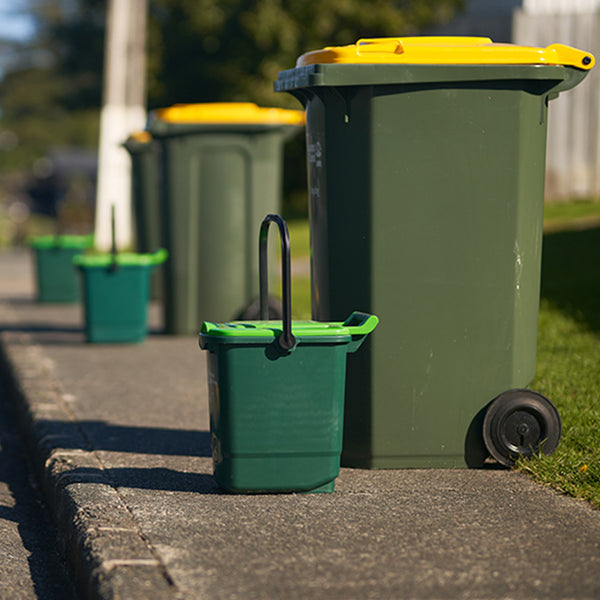 Quality Assurance
Our products are predominantly made from corn starch and meet all the international composting standards. ECP has a reputation for supplying consistent and proven quality bags so you, as the customer, can be confident that you have the right product to hold and deliver your organic food waste to it's destination.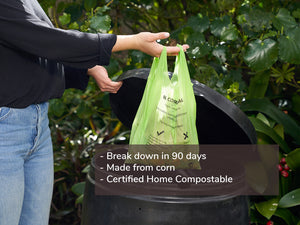 Did you know that 40% of landfill waste is organic and could be composted?
Our bags and liners can go straight into your home compost food scraps and all!
Learn more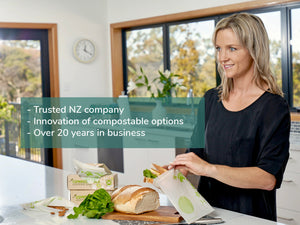 What makes us different?
Love Our Land is the compostable brand of ECP. We strive to deliver new and innovative ideas to the market to meet the needs of households and businesses.
Learn more
Love Our Land bin liners have helped reduce my businesses impact on the environment which is extremely important to me and what my business stands for.
Theo Spargo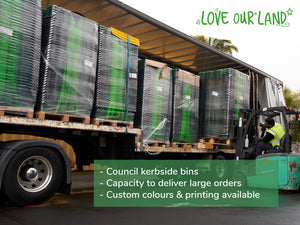 Custom Orders
As the leading 23L kerbside bin supplier to councils around NZ, ECP can facilitate bulk and custom orders of bins, as well as home compostable bags to fit our 7L kitchen caddy. 
Please contact us for more info. 
Learn more